Nazca Lines here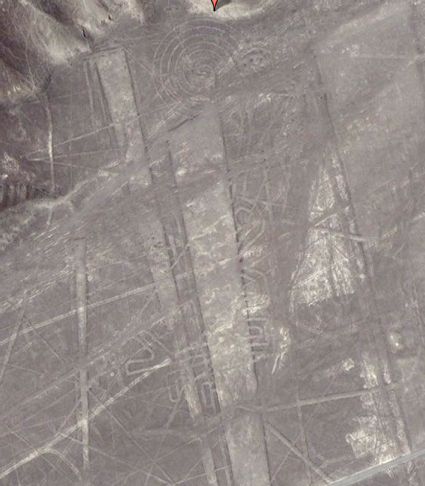 Put it in 'terrain' mode to see plenty of handy local vantage points from which to view the 'mysterious' lines.  Looks like about an eighty foot cliff there on  the north end.
They always said these lines were 'in the middle of the desert' (actually, on the edge, if you pay attention when zooming out).  
What they didn't mention is that this desert is in a depression, the edge of which is a fertile and long civilized area.
Head just a bit north for that.