I've been surprised by how quickly the blogosphere picked up on the Spock/Obama comparison. Almost immediately, I started to see people construct graphics around the Spock/Obama theme, which clearly resonated with people other than myself.
http://henryjenkins.org/2008/06/is_barrack_obama_a_secret_vulc.html
I'll wait to see if he "doesn't lie".  Looks like that from here, though, so I'm not holding my breath.
Obamabot
March 22, 2009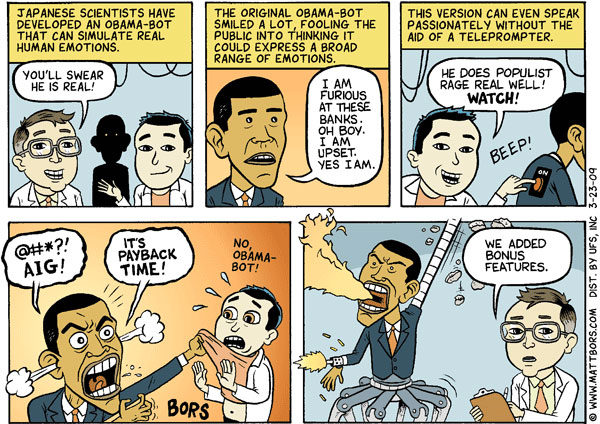 http://mattbors.com