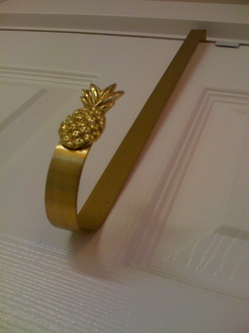 My sister sent me what ended up being a
Festivus
Wreath Hanger some years back as a regular wreath hanger (w/ a wonderful smelly wreath hooked to it).  I decided it would be best as a redux in that genre.
I suppose sometime
later
will come the 
"Feats of Strength" but I guess we'll skip the "Airing of Grievances" (don't think I or anyone I know, since I know hardly anyone and haven't really grieved/been grieved by anyone around that I do know).
Should be short (unless I hold out to the end, which is unlikely).
I'm glad of that, at least.  I've got an Xmas in which there's nobody around me that's pissed off at me in any possible way (I think).
I thought about making a joke on an old George Strait song, but thought it was funnier not to, if you don't get it.
Just in case you need a
pole
.