I've mentioned this logo before.  It was one of the neatest places I ever worked.  They had a sign with the silhouette of a man in a suit with a briefcase and the international 'NO' symbol over it on their front door.
I was going through old stuff, and I found their logo, and their corporate symbol: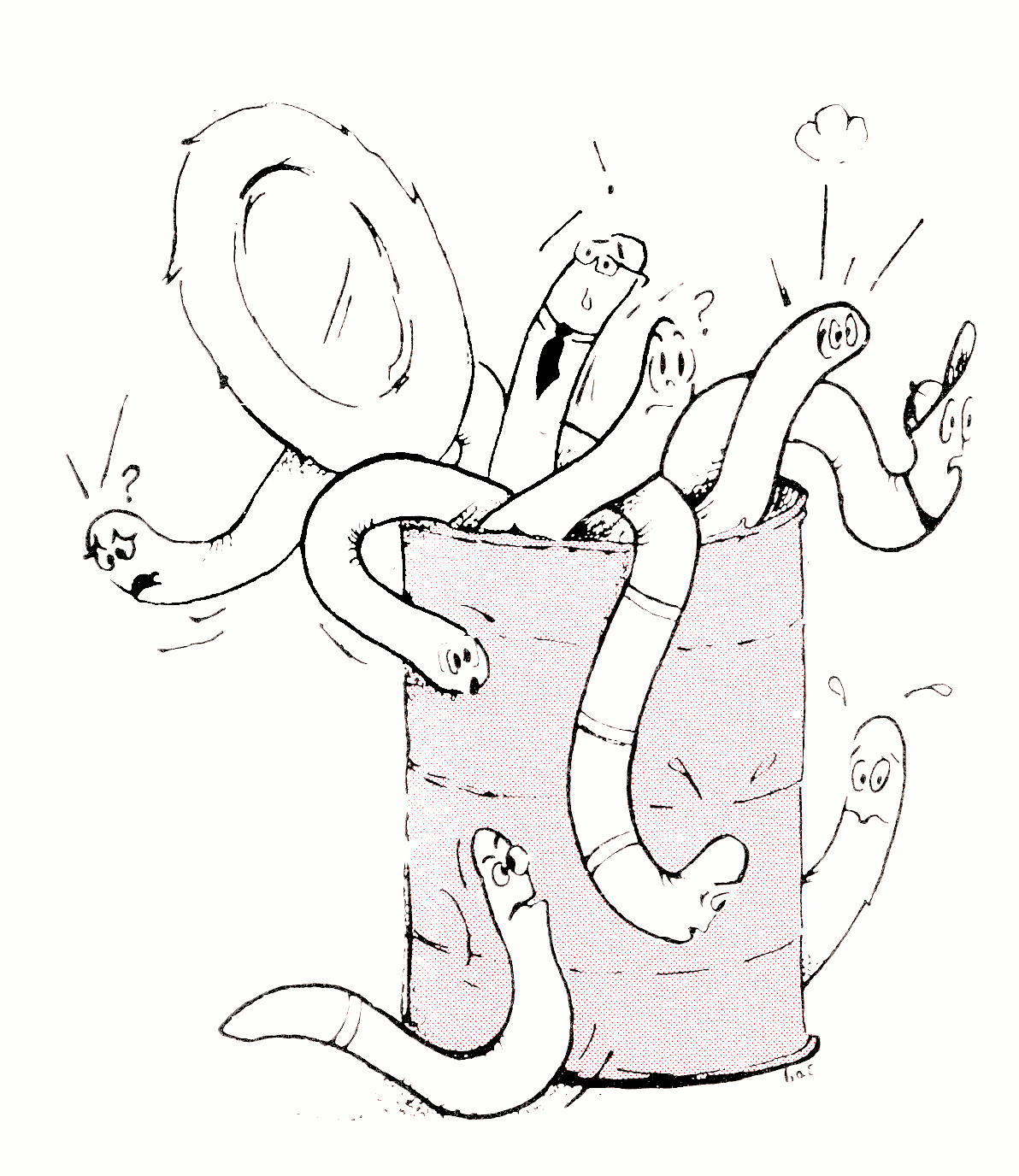 Gotta love a place who ships every product with a 'can of worms' on the box.
It's definitely 'truth in packaging' (though we were far below average on bugs shipped).